Logistics Graduate Management Programme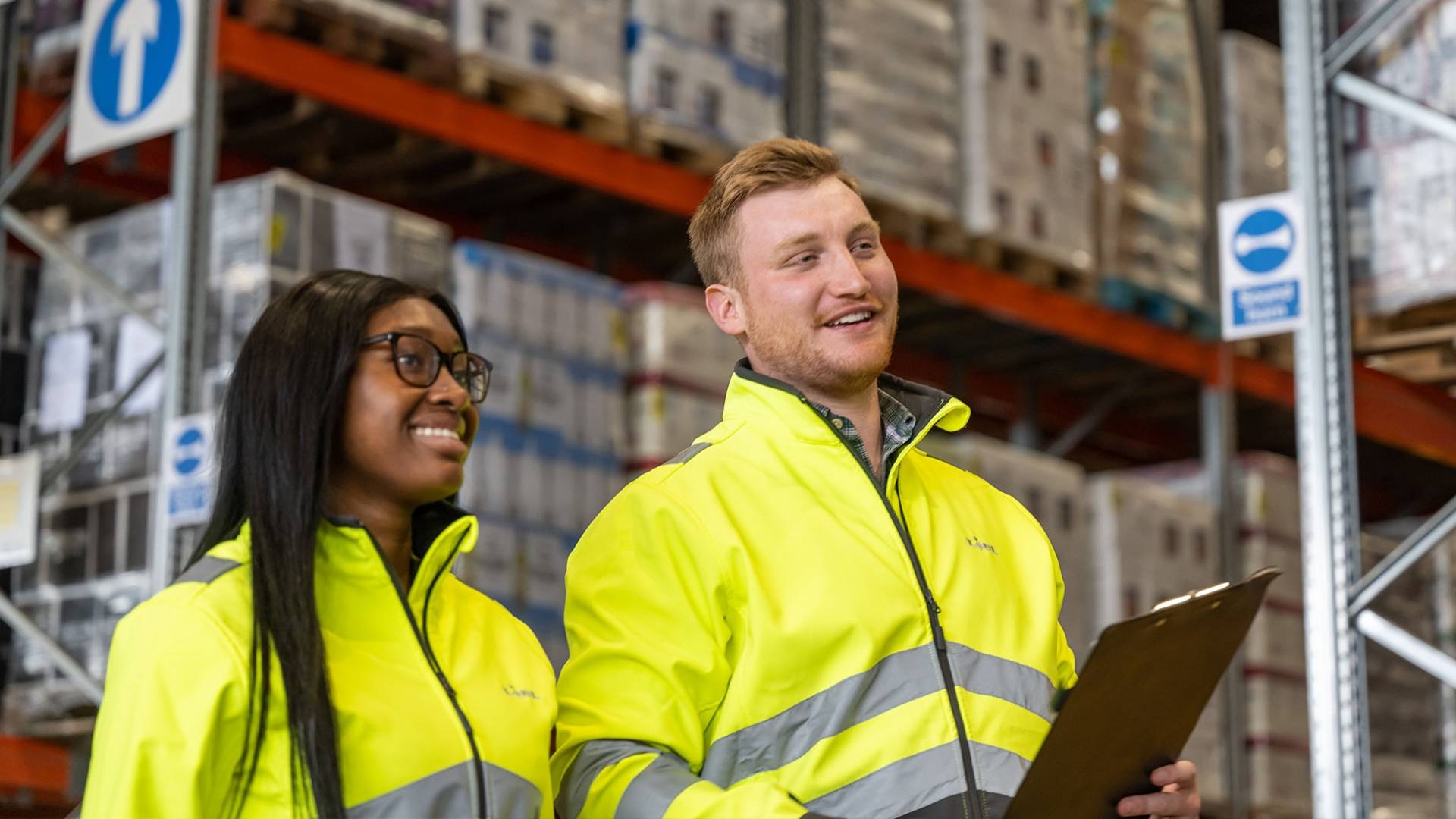 The recruitment window for this programme has now closed, but will open again in Jan 2024.
This isn't simply planning. This is making it all happen. During this two-year programme, you'll experience the inner works of a Lidl Regional Distribution Centre, building hands-on experience across our entire logistics operation. From what it takes to put our brilliant products in stores to managing the relationship with our hauliers. On our warehouse management team, you'll develop the skills you need to take things to the next level. Begin a future as extraordinary as you.
Please note that your application will include three online exercises, designed to provide us with a more in-depth understanding of you as a potential future leader at Lidl. To find out more and even conduct a practice exercise, please feel free to visit the following website: https://assessment.aon.com/en-us/prepare-your-assessment
The process will also include a video interview and face-to-face assessment centre. We look forward to receiving your application.
What you'll do:
Your first year is all about understanding how our Logistics operations works. You'll see all areas of the warehouse. And you'll learn the whole process of receiving, picking and distributing goods to stores. You'll also learn about the role warehouses play in our wider business, as you spend time in-store and other key areas.
During your second year, you'll train to become an Assistant Team Manager. On top of this, you'll complete our comprehensive training academy with full support along the way. You'll be part of a fast-paced programme with tangible results and goals.
What you'll need:
The ability to communicate confidently and effectively across all levels of the business
Passion for working independently and as part of the team
Self-motivation and determination to succeed in a fast paced, challenging environment
The desire to learn, develop and challenge yourself in a demanding and dynamic environment
A 2:2 degree or above in any discipline by September 2023, having graduated no earlier than September 2021
A full UK/EU driving licence by 1st March 2023
To be legally entitled to work in the UK on a full time, permanent basis
To live (or relocate) within a one-hour commute of your chosen location
What you'll receive:
This isn't getting by. This is getting what you deserve. Working at Lidl is rewarding, in every sense, because we give you the training to succeed in your role and plenty of opportunities to progress your career here. We're proud to offer a competitive salary of £37,000 per annum and 30 days' holiday per year. Save for your future with our pension scheme or save today with a 10% in store discount, plus extra discounts on days out, cinema tickets and much more.
Please note your employment is conditional upon the Company's receipt of satisfactory references and if requested by the Company, a satisfactory Disclosure and Barring Service check.
Here are just a few of our brilliant benefits.
30 Days' Holiday - pro rata
Ongoing training & development
Gympass discounted membership
Location:
You will be able to apply for a specific region whether that is near your University, family home or you are looking for an opportunity to experience somewhere new - it is down to you.
Start Date:
Upon offer we will inform you of your exact start date. You can find out more at interview stage.
Our Locations
Check out the map below to see our regions and warehouse/office locations.