"Lidl have been really supportive."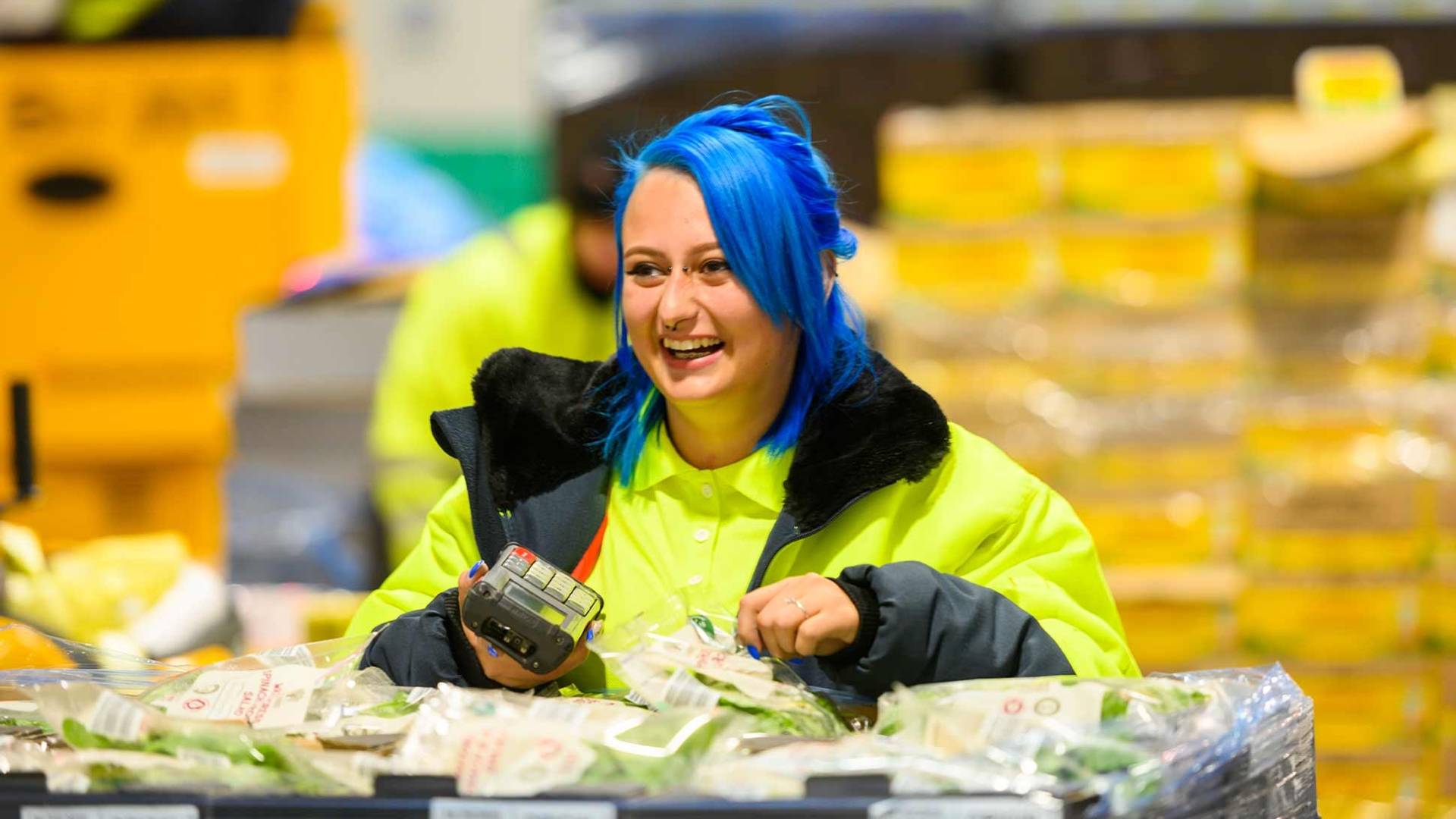 Anastasia enjoys the mix of personalities within her team. She also really appreciates how accommodating Lidl were when they helped her get back to work after having health issues.
What do you do as a Warehouse Operative?
It's an early start. I get to work by 6am and it's generally busy right through until I finish at 12.30pm, as you've got trucks arriving in to the warehouse with goods that have been supplied to Lidl. They all need to get checked in. Essentially, I book in the stock to make sure that the amount we've ordered is the same amount that we've received.
I started out as a Picker in the Selection team. That involved getting orders together in the warehouse. Unfortunately, I had to take four months off due to health issues. When I came back to work, I moved to the Goods In team and I've been there ever since.
Lidl were really supportive. They took the time to sit down with me and find out what was wrong and how they could help and, when I returned to work, I asked for a shift change to help my work life balance and they were really accommodating. A lot of employers wouldn't do that.
What sort of qualities do people need to do your job?
Communication and people skills are paramount. If we don't work as a team, things don't go well. You've also got to be good with maths, because when counting of pallets, cases etc, you've got to be accurate.
What would you say has been the best thing about working for Lidl?
I'd say meeting new people really and experiencing different environments. I'm quite young and I don't really mix a lot with people my age, so to work with people of different ages and from all different backgrounds was a really good opportunity for me socially. I also think just the opportunity of work - it gives me a purpose to get up in the morning and provide for myself and I think that's the most important thing about it.
What are your favourite benefits?
There are quite a few. You get a 10% discount card to use in Lidl stores in the UK. In the canteen and around the warehouse, there are posters showing the different rewards/discounts you can get online. We also get a Christmas hamper every year, which is quite sweet to be honest, because not many workplaces do that sort of thing. Oh, and we get free fruit on Tuesdays as well!
Lidl have been really supportive and have also given me a good grounding in life. I work with a nice team of people too, which always makes the days go a little quicker.
Finally, what words would you use to describe Lidl?
Friendly and fast-paced.