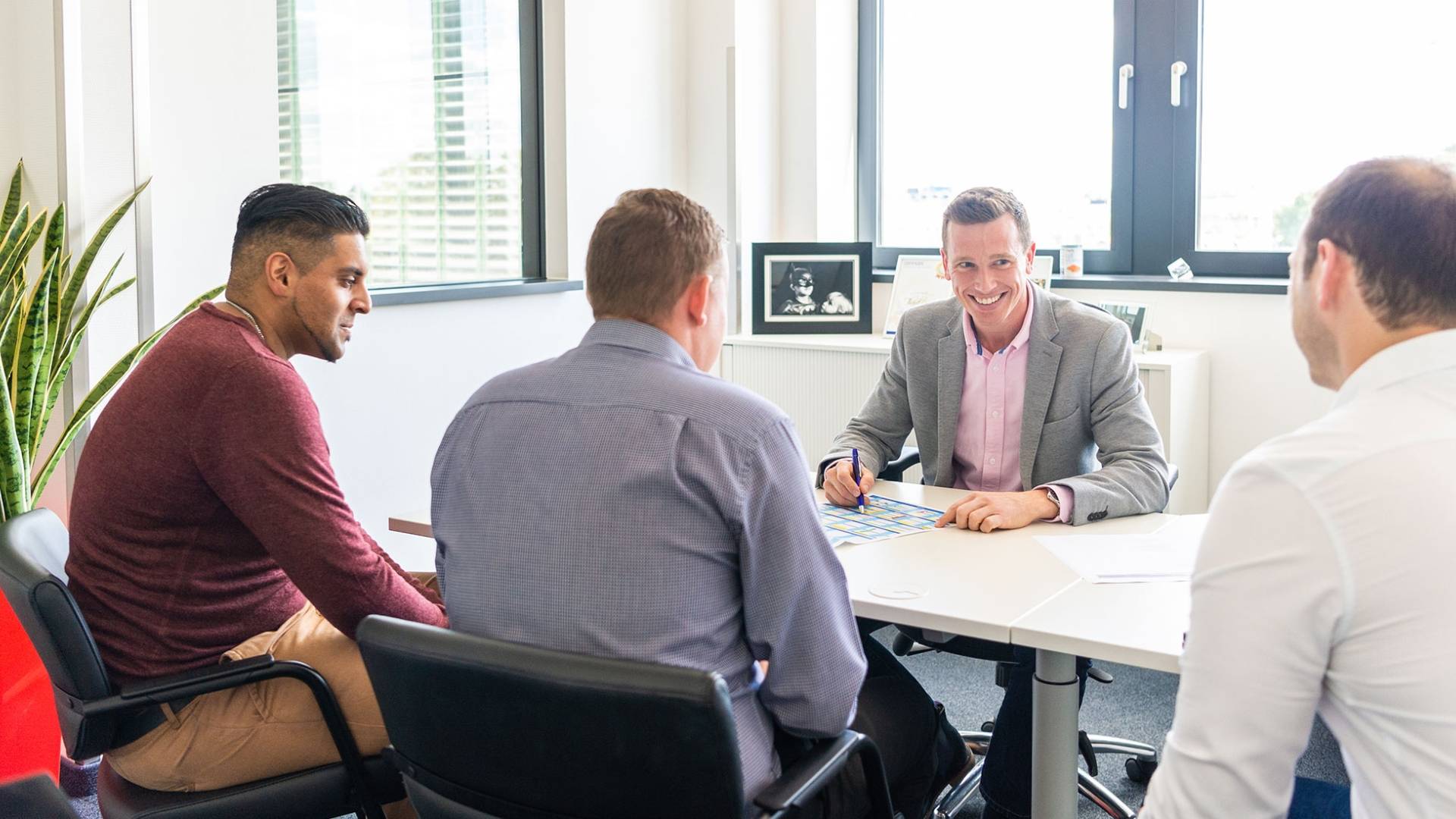 Our website is currently undergoing maintenance and some of our vacancies will not be listed on this site until mid-June.
To view all our vacancies, please visit CV-Library where you'll be able to find out more and apply for all of our roles.
You can also click here to access any applications that you started before 3rd May.
Please note that we are currently transitioning between systems. This means that you might be prompted to create a new account on our careers website when applying for some roles, even if you've previously had an account in the past.
Apologies for any inconvenience caused.
Working in our regional Supply Chain teams
This isn't about restocking stores. This is about feeding families.
About our team
Keeping our stores fully stocked with the products you know and love isn't an easy job – that's where our outstanding Supply Chain teams come in. From stock procurement to store availability, our Supply Chain teams guarantee a reliable and efficient flow of goods from supplier to customer.
Whether it's baked beans or drills, every item arrives in store as the result of a complex journey, managed by Supply Chain. Linking suppliers, warehouses, Regional Distribution Centres and stores, their work is fundamental to our success. They maximise availability and freshness whilst minimising waste, analysing data to forecast future demand and increase efficiency.
But our work goes beyond availability and efficiency; our teams oversee our Seasonal Campaigns and Limited Offers to accurately anticipate stock levels and drive our weekly turnover, as well as managing cost control, compliance, and quality assurance. Our work impacts every part of the business, and we are proud to make a meaningful contribution to the success of our stores. Find out more about our teams below.
Our Supply Chain team in numbers
2000+ items ordered
per day in our Wednesbury region
685+ suppliers
managed by our Runcorn team
What we're looking for
It takes a blend of different skills to excel in this team. Firstly, it requires real attention to detail – whether you're ordering stock, liaising with regional teams, or anticipating seasonal demand, precision and accuracy are vital to our performance.
Strong numerical skills are also key: submitting orders, forecasting stock demand, and analysing historical data are fundamental to our team, so confidence with numbers is essential.
Finally, communication and determination are both critical to your role. With a wide range of internal and external stakeholders, you'll need the ability to build and maintain strong working relationships, and achieving this in a fast-paced, demanding environment requires drive and dedication to deliver results.
"What makes me particularly proud to work at Lidl is being part of such a great team! Some days can be more challenging than others but knowing the team around me are there to support me encourages me to do my best."
Why join us
Fast-paced. Technical. Rewarding.
Supply Chain is important for any business – but for ours, it's make-or-break. At the end of every day, you'll take pride in a hard day's work, knowing that without your skills and dedication, our stores would have nothing to sell. You'll be working at the hub of our operations, delivering the core services that our business relies on to perform and grow. And you'll be well rewarded for it.
You'll be joining an experienced team, developing a deep understanding of retail on a global scale and learning how a business of our size succeeds in a competitive market. With excellent development and progression opportunities, there's never been a better time to join us.