Regional HR & Administration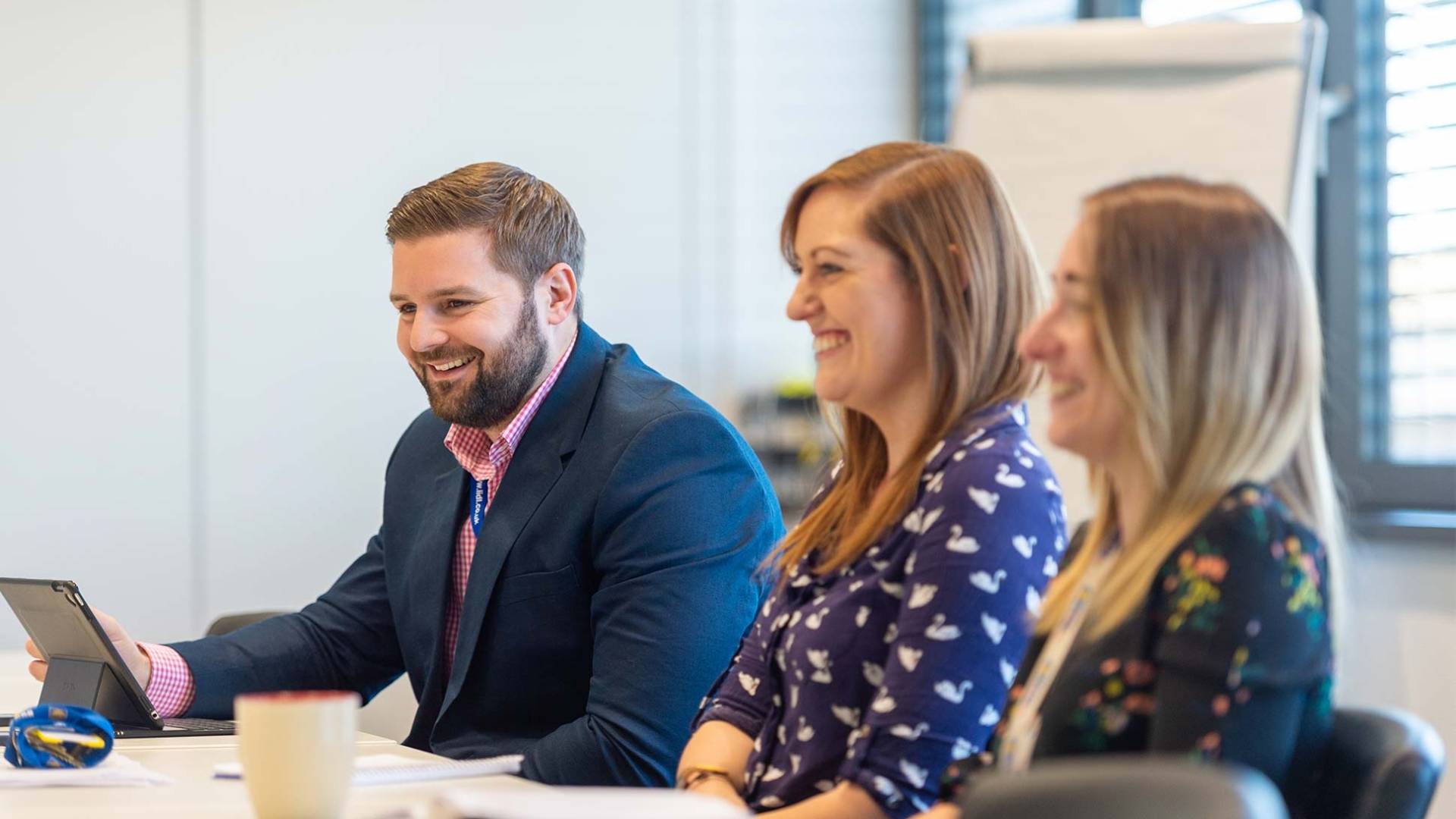 This isn't same old, same old. This is non-stop variety.
About our team
Our regional HR and Admin teams don't like to stay still. They're not only responsible for sourcing, developing, and supporting every colleague in our region - they also manage the processes, procedures and systems that allow our people to do their jobs. And do them well.
This department covers an incredibly wide range of responsibilities, essential for the success of each region. Depending on where your talents lie, you may be joining us in Core Admin, Learning & Development or Recruitment. Find out more about these teams below.
Our regional HR & Admin team in numbers
1,800+ colleagues
Supported in our Runcorn region
100,000+ applications
a year in our Wednesbury region
What we're looking for
Collaboration, communication, and cooperation are critical to all that we do. You'll be managing requests from multiple stakeholders, fostering a positive, supportive environment, and building relationships across every department, so the ability to build and maintain relationships is essential. Organisation is also key to our success. The ability to prioritise and schedule tasks efficiently sets our star performers apart by enabling them to deliver consistent, high-quality work.
We're looking for proactive individuals who are confident enough to use initiative and execute tasks with seamless precision. A lot of our work is underpinned by procedures and regulations, which means that we look for people who like to go above and beyond, not only meeting our compliance needs, but delivering a first-class service to our stakeholders across the business.
"We work hard, move quickly and always try to be better. Everyone is consistently striving to improve and develop, both personally and for the benefit of the business. It's inspiring to see how much can be achieved with the Lidl mindset. It's also hugely rewarding to be recognised for the part you play in the company's growth."
Why join us?
If you thrive on variety, this is the department for you. You'll love the feeling of accomplishment as you complete tasks, knowing you're making a real impact on the business. Boredom is also never an issue, as you'll be the problem-solving specialist your colleagues rely on. You'll be given the autonomy to balance your workload and deliver projects, knowing that you have the support of your team every step of the way.
You'll learn from your colleague's experience but also be valued for your own and provided with the development and progression opportunities to succeed.