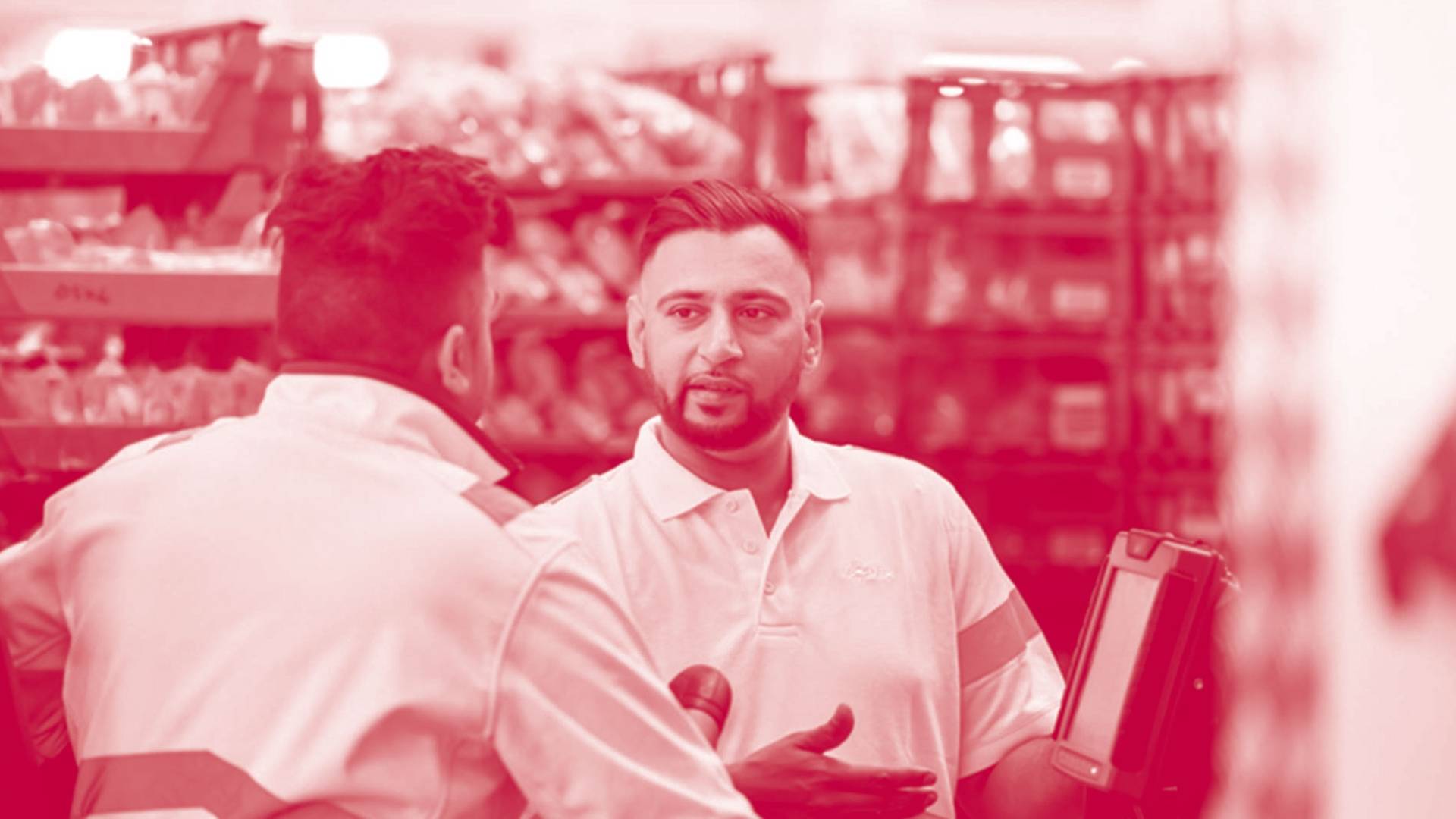 "We work hard and with a lot of passion."
Gufran started at Lidl in August 2017. Before joining, he really only knew the company as being a shop, but soon realised there is a lot more to Lidl than meets the eye.
What does your current role entail?
I attend welcome events to meet and engage with the new warehouse employees and work them through their induction when they start. I look after them from this point, giving them training on the job. This is ongoing so I'm there to support them on the warehouse floor.
Is there anything you're particularly proud of?
We work hard and with a lot of passion. We try to set a really high standard, which has been recognised - we've had Training Mentors and even Directors from other regions visit, to see how we train. We're quite proud of that.
And what sort of qualities do you need to do your job?
Good communication is the first rule for people who do training. You need to be able to communicate at all different levels and different abilities of people. And, sometimes you need to take it up a notch or bring it down a little bit. Patience is an important trait too. You have to be very, very patient with people and not make assumptions based on one or two days with them. You have to wait and see how people progress. You've got to be a fairly calm type of personality - and a bit of a character as well.
What's your work life balance like?
I'm on a flexible working programme, so it works well. I'm able to pick and drop my kids off to school. My family comes first in everything.
And what does the future hold for you?
I'm always looking to move up and I think that our new manager is quite focused on progression within the warehouse. Basically, I'm happily employed but looking to push my own development and move forward.
Finally, what four words would you use to describe Lidl?
Community. Teamwork. Easy-going. Flexible.