"Lidl in four words? Growth. Efficiency. Detail. Recognition."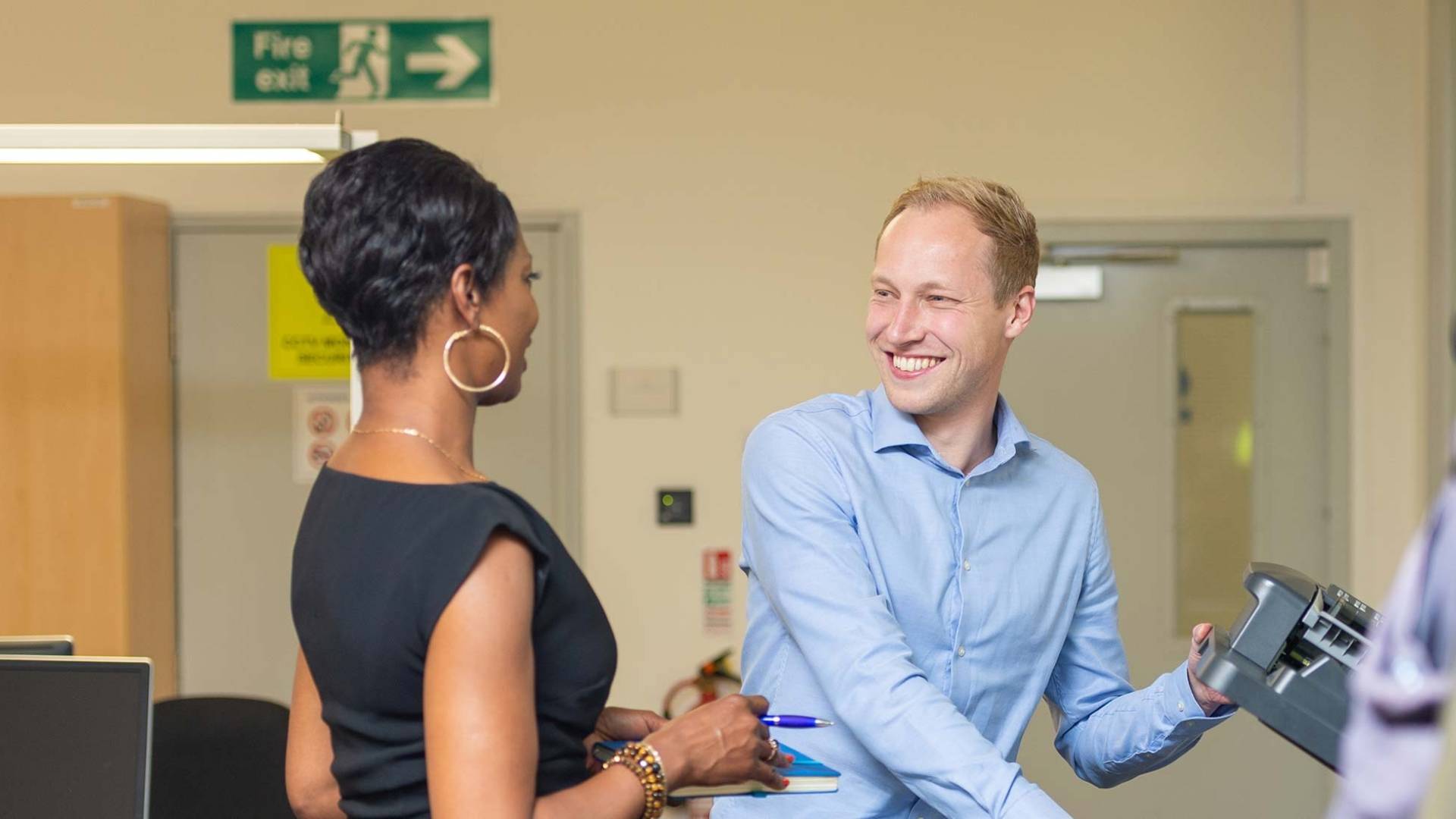 "I like that it's fast-paced and you can actually go into the store and see what you have designed and developed." – Meet Sebastien from Procurement.
What does your role entail?
As a Procurement Consultant for the Store Equipment Team, I'd say it's a bit of a hybrid role, mixing project management with procurement. We liaise with several internal stakeholders to understand their specification and we then get in touch with our supplier base to see if they are able to execute our request, design new pieces of equipment or some improvements to existing equipment. We will then go out and request for tender to negotiate the price.
What sort of equipment are you responsible for?
Each consultant has a different remit. In my case, I am dealing with the bake-off section which would include the ovens, the preparation table, the bakery modules of the shelving etcetera. And I link in with other consultants in our department, on items such as trollies, check out systems and sensitivity intruder alarms as well. Basically, if you took a store and shook it, everything that is loose and flying around inside the store is what our team is dealing with and procures.
What's been your biggest achievement since working here?
I think it must be the improvement of our oven connectivity. All our ovens are connected to the internet, so that our supplier can access them remotely to change the configuration, change baking programmes or starting times. I've worked to basically double the connectivity time, and that's something that will allow our company to save a lot of money, as we can change configurations and baking programmes remotely. It would cost a lot more if we had to send a contractor physically on site.
What kind qualities do you need for the role?
You need a practical mind and be able to think about the quality, material, stability, health and safety of the equipment. It's heavy and sometimes quite tall. You don't want to have anything falling on customers and employees.
What do you enjoy most about your job?
I like that it's fast paced, so you get to see the results of the projects you're working on pretty quickly. And you can actually go into the store afterwards and see what you have basically designed, developed.
What four words would you use to describe Lidl?
Growth. Efficiency. Detail. Recognition.
Are there four words that you think sum up Lidl?
Growth. Efficiency. Detail. Recognition.