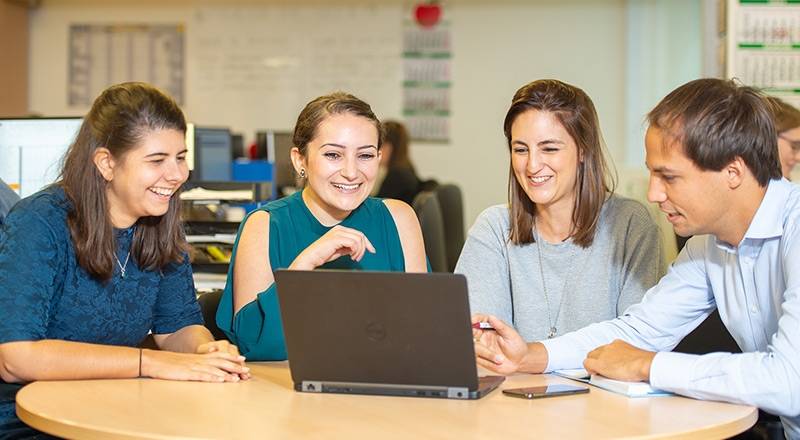 Our recruitment process is simple and straightforward. It's also quite competitive. Follow our simple steps to help you prepare for our interviews, and ensure your CV and covering letter are both professional and persuasive to help you do your best - and really stand out.
Tips for your application
Whatever role you apply for, you should attach a CV to your application. It'll give you another chance to sell yourself, and us a chance to see that you've got the skills and experience we're looking for.
Before attaching your CV though, take a look at it and keep the following advice in mind:
What aspects of your experience show that you'd be good for the job? This could involve work experience, education, training, projects, sporting activities, hobbies, voluntary activities, awards or achievements. Make sure these points come across clearly on your CV.
We've built our success on simplicity, efficiency, hard work and determination. When we look at your CV, we'll be looking for ways in which you demonstrate these qualities.
We're passionate about providing outstanding service and quality. If you are too, make sure it shows on your CV.
Check that your CV is well-structured and the layout easy to follow. You may have just the experience we're looking for, but if it's not clear on your CV, we won't know!
Finally, if you're applying for a management role, show us that you have what it takes to be a great leader. We want to know that you can motivate and inspire others and lead a team to success. If your CV proves that you can, your application will be off to a great start.
How to write a cover letter
Just as important as your CV, if not more important, is your covering letter. This is your opportunity to tell us more about yourself. What are your motivations and aspirations? Why are you interested in joining our team? Expand on what your CV says and provide real examples of your skills and experience.
As you write your covering letter, here are some pointers to keep in mind:
First impressions are crucial, so make the first few lines of your letter count.
Keep your covering letter to one page, no longer.
Be clear about which job you're applying for, how you found out about it and why you applied.
Check for typos and spelling errors – attention to detail is essential in nearly all of our roles.
Show us that you're really interested in the role you're applying for and in working for Lidl.
Work out the key competencies you'll need for the role, then use real examples to illustrate how you'd be the perfect fit.
Let us know roughly when you're available for interviews and, if successful, when you could start the job.
Finally, end on a positive note, leaving us intrigued and eager to find out more!