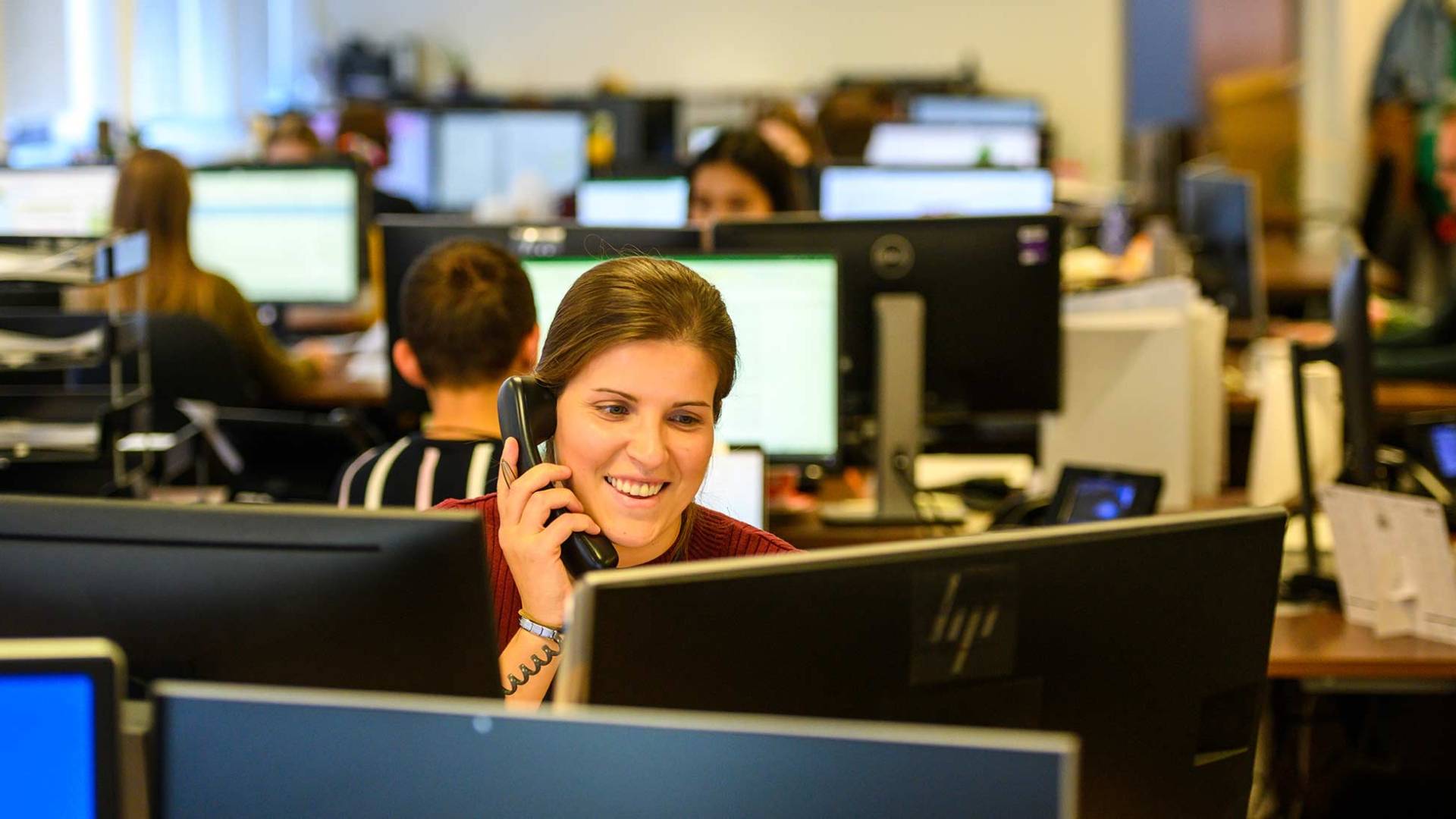 This isn't setting standards. This is exceeding them.
About our team
Our Quality Assurance department are responsible for making sure the products we sell are up to the standards set by the UK government, and exceed them in every way. There are many ways we monitor the quality of our products, including supplier audits, processing customer complaints, product analysis, ensuring food is nutritiously valuable and that our labels accurately report the contents of each package. Our dedicated teams ensure every product that reaches the shelves is the highest possible quality.
Our Quality Assurance team in numbers
9 London buses worth
of sugar removed from ginger nuts!
15kgs
of Christmas pudding labels checked
What we're looking for
Keen attention to detail is essential. We inspect a lot of essential data from the contents and ingredients of each product, to ensure that products are correctly labelled, so concentration and focus is fundamental to every role.
To succeed in this team, you'll need to thrive in a busy environment and collaborate with a range of internal and external stakeholders to ensure the products are up to our customers' high standards.
"What I like about working at Lidl is that employees are seen as an important asset to the business, and we are valued and invested in as much as the business itself.
We're not just here to do our jobs, but to improve and stretch ourselves to achieve our potential."
Why join us?
It's essential that our customers are always delighted by the quality of the products they purchase. In this team, you'll have a key part to play in ensuring that every bite, chew, sip or slurp is a happy one. It's also a chance to make a difference to our customer's health as we analyse our products for sugar, salt and calories, always looking for ways to enhance our products and effectively, improve our customers' lives.
Across all our teams, our people are engaged and encouraged to share their ideas. You'll always be looking for ways to optimise operations and developing your technical knowledge so that you can advise on every step of the product journey. Efficiency on our end, means products can get to the shelves faster, so they're as fresh as possible for the customer.