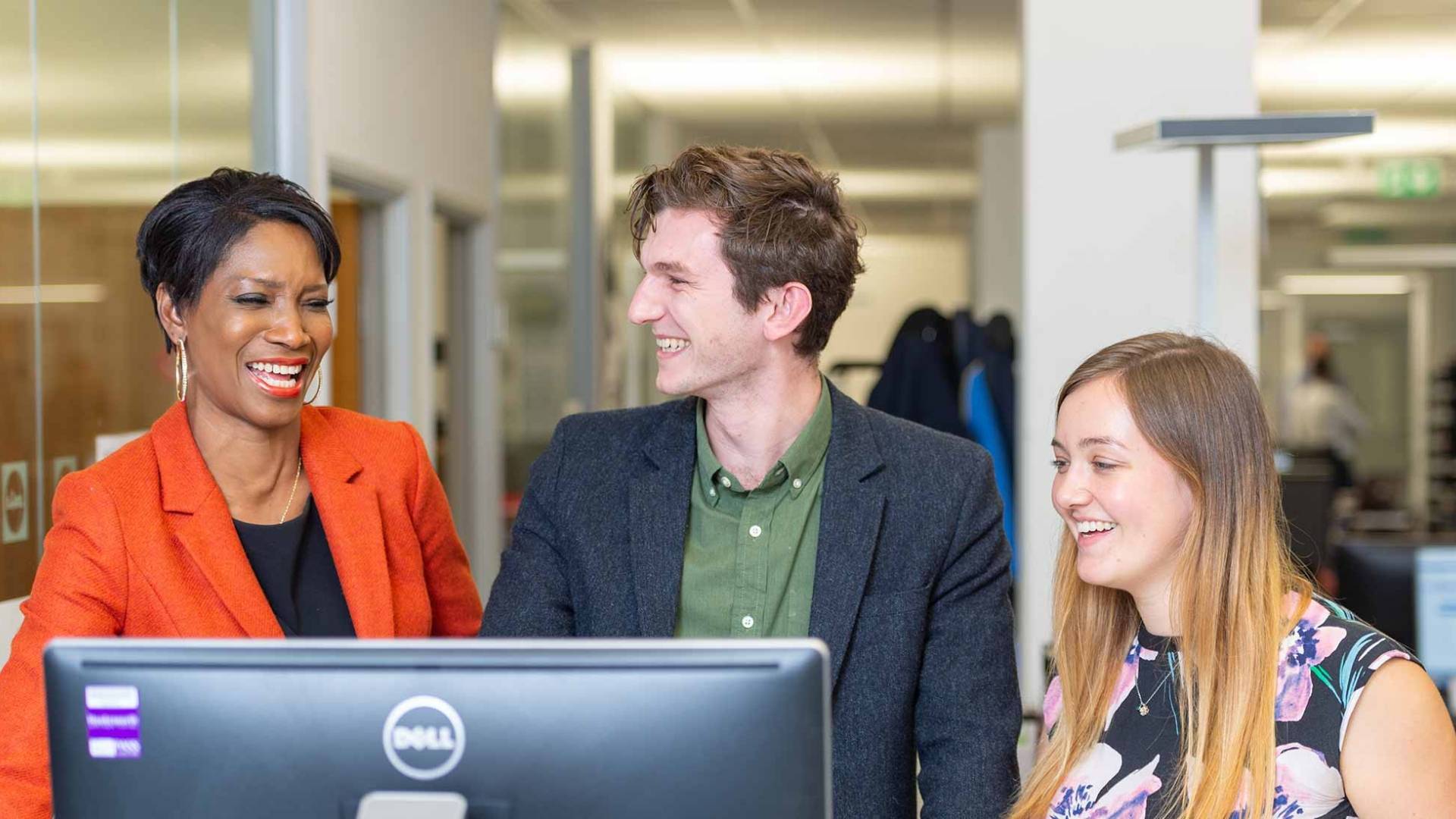 This isn't same old same old. This is changing the way we work for the better.
About us
Our Procurement department collaborates with the wider business as a consultative and supportive resource. From fridges and checkouts, to shelving and security, we ensure indirect goods and services are procured economically and sustainably. We're also responsible for driving innovation in the procurement process, delivering impactful projects that reduce costs and improve business performance. This can be anything from maintaining the company car fleet to managing cleaning services.
Our Procurement team in numbers
170+
suppliers we work with
34
amazing colleagues in our team
What we're looking for
You'll need a keen eye for detail. We draft and manage large scale, business-critical contracts with suppliers, so it's essential that nothing is overlooked. Every day, you'll be collaborating with colleagues and external stakeholders of all levels of seniority, so excellent teamwork and communication skills will help you build strong working relationships and complete projects to a high standard.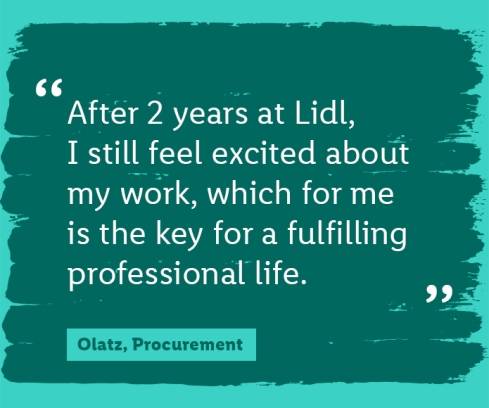 I feel specially proud of my team. The atmosphere is very positive and supportive, my colleagues are brilliant professionals that inspire me.
After 2 years at Lidl, I still feel excited about coming to the office every day, which for me is the key for a fulfilling professional life.
Why join us?
In this team, you'll be given the training and tools, then the responsibility to make a difference, working on important tasks which are critical to the success of the business. You'll be joining our culture of innovation. We're always looking for ways to help the business run more efficiently, you'll be encouraged to share and implement your ideas and have a real impact with your projects.
We support our people, as an experienced team who have seen it all, we'll ensure that you always have the support to succeed in your role and you'll be surrounded by insight and knowledge to help you develop your technical and soft skills and go far in your career.