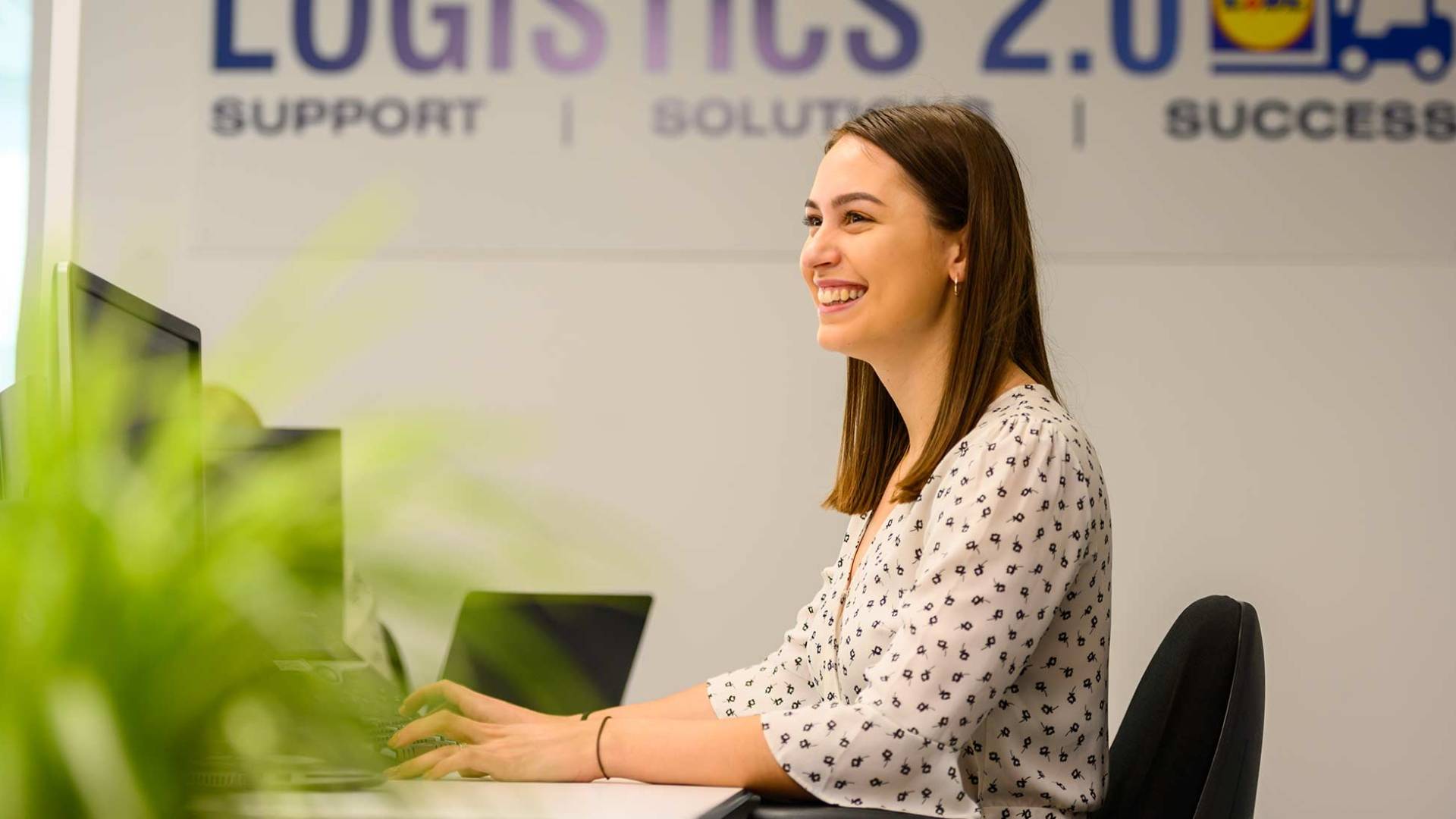 This isn't to-ing and fro-ing. This is consistently delivering the essentials.
About us
Our Logistics department ensure that we receive, pick and ship products from our Regional Distribution Centres to our stores, balancing efficiency with maintaining maximum freshness. From store deliveries and waste management, to managing our fleet of 550 trucks and developing our strategy to optimise operations. Logistics ensure we're able to run efficiently as we rapidly expand.
Our Logistics team in numbers
11 million
pallets delivered per year
£500 million
invested in GB logistics network
What we're looking for
One unique challenge about the logistics team is how adaptable we need to be, constantly working with a changing range of topics and complex situations. To succeed in this team, you'll need to quickly take on information and understand the context of each challenge to ensure projects stay on schedule.
You'll be working with a wide network of people on a daily basis, effective communication skills are fundamental to the team's success. Whether it's building strong working relationships with colleagues, suppliers and all kinds of external stakeholders, or co-ordinating with the team across a range of exciting projects, cooperation is key.
On a daily basis, you'll be solving problems and using your initiative and communication skills to collaborate with colleagues and external stakeholders on complex and essential projects.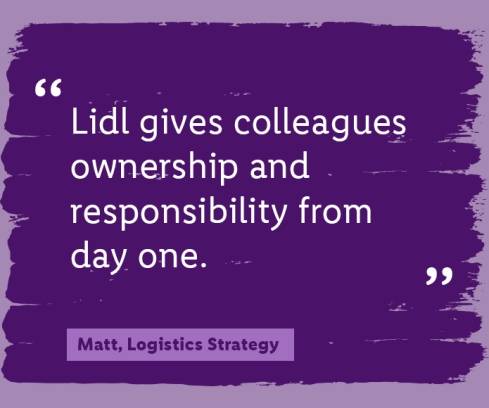 "Lidl gives colleagues ownership and responsibility from day one, this creates an incredible drive to be successful in everything you do.
As a manager you then get incredible pride in watching your team succeed and develop, whether it is smashing a big presentation, or showing real determination to get a Project to the final stages successfully.
Being part of a determined and driven culture, and to look back on what we have achieved as a team makes me feel immensely proud!"
Why join us?
We are responsible for the successful delivery of over 10,000,000 pallets each year, that's a lot of high-quality food that we're bringing to communities at unbeatable prices.
We're proud to play a key part in Lidl's daily operation and preparation for the future, striving for efficiency. As we review waste and recycling strategies, operations in our distribution centres and negotiate with third party contractors, we always know there's ways to be more efficient. This culture of constant improvements means savings are passed on to our customers, it also means reducing our carbon footprint.