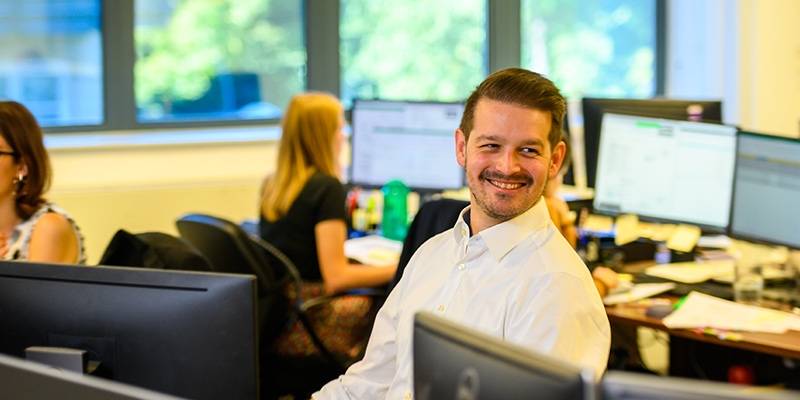 This isn't same old, same old. This is something new every day.
About our team
Our Customs and Import department are responsible for making sure that Lidl adhere to all customs regulations when importing and exporting products from and to the EU. This involves processing inbound trucks and commercial documentation to maintain our supply chain and keep shelves stocked.
A few Lidl facts about our team
50,000
Number of imports per year
600
Liaising with 600 suppliers a year
What we're looking for
You'll need to be able to build strong working relationships to succeed in this role, whether it's co-operating with authorities and suppliers to ensure deliveries arrive on time, or working with a number of teams within Lidl, across Buying, Supply Chain, Finance and more. We work best when we're collaborating and communicating effectively.
We must stay updated with the most recent import legislation, especially while the UK's relationship with Europe is changing. This means we need to be adaptable and agile, fully understanding the latest regulations and the knock-on effects on our operations and work out additional ways we need to prepare or react. It's a very engaging team to be a part of, in a fast-moving environment where mistakes can be costly and accuracy and efficiency is highly valuable.
"Lidl has been such an inspirational place for me to work for over the past 9 years. Not only have they given me every opportunity to grow but they have also challenged me in every area of my career. They have shaped me as a person as well as my future career by helping me move forward and achieve things I never could have imagined. I am so grateful to work for such an amazing and caring company."
Why join us?
We're at a critical point in our country's history, we play a crucial part in the UK's response and resilience as they leave the EU, keeping the shelves stocked through times of uncertainty. It's our mission to ensure products reach the shelves as quickly and smoothly as possible, the reward is playing a key part in the success of the business by bringing a diverse range of high-quality products to communities all around the UK for an unbeatable price.
Along with the quality and value we can deliver to customers, it's essential to the business that we comply with UK & EU regulations for importing good. The job being done incorrectly can lead to fines and delays, which is why it takes a high attention to succeed in this team. We support each other, and have great experience working with border forces and transport companies.