"We feel like we're all pulling in the same direction "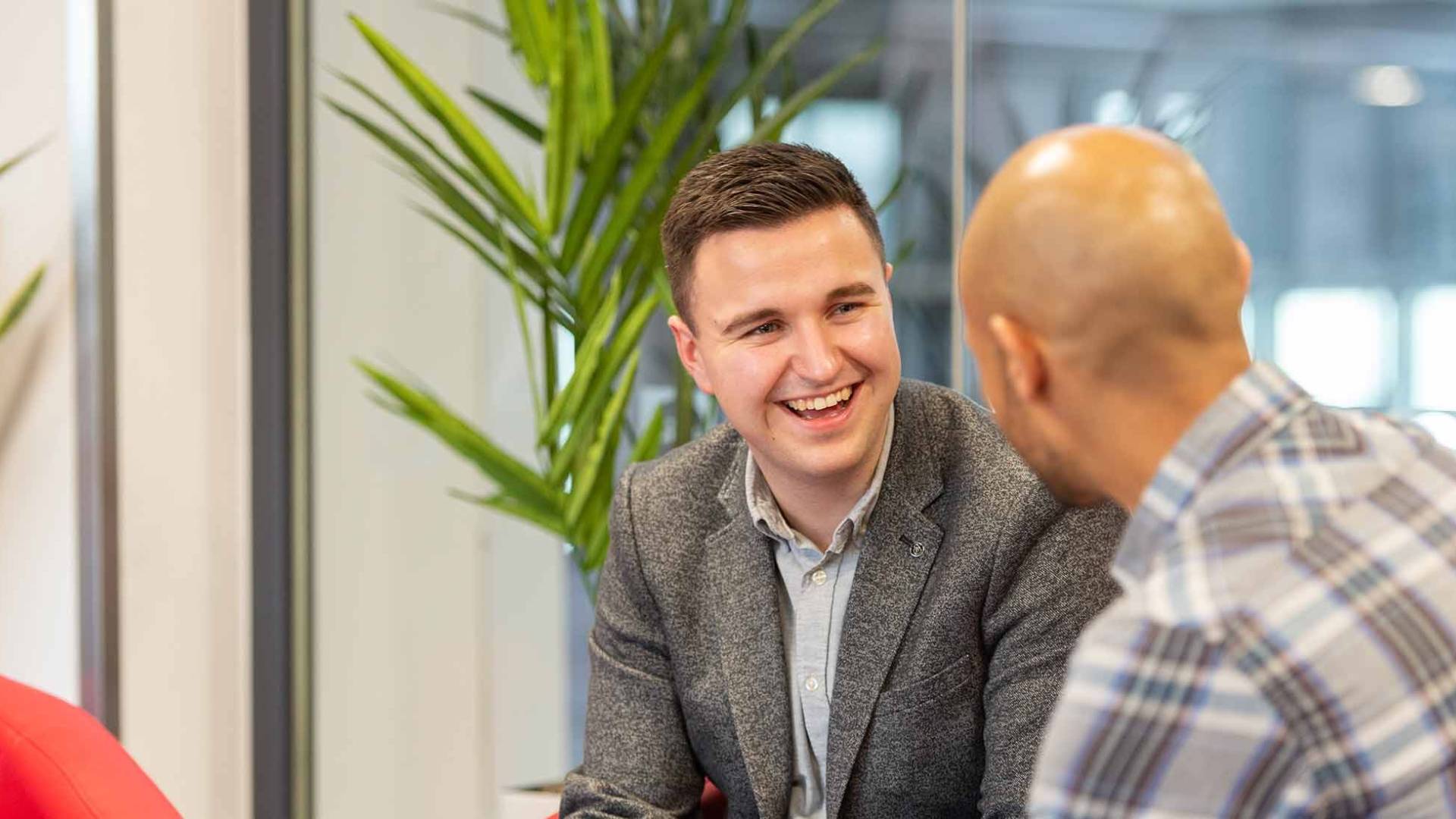 Dave came to Lidl with substantial retail and recruitment experience. He feels empowered by the level of autonomy he gets within his role and the impact he's making to the business.
What were you doing before you joined Lidl?
I studied History at the University of Birmingham, before joining a large retailer as part of their graduate team. I worked there for eight years when I took a career swerve into recruitment. I worked in a recruitment agency for eighteen months, when I saw Lidl were going internal with their recruitment. I joined the Wednesbury team in March 2017 and I've looked after recruitment for this region ever since.
What does your role entail?
I have full accountability for recruitment in my region, so that's everything from Customer Assistant to Warehouse Operative recruitment, but I have a small team that do recruitment on behalf of the stores and the warehouse. Personally, I do our management level recruitment - from Deputy Store Managers, to Store Managers, to Area Managers. I've also brought some warehouse Assistant Team Managers and Property Managers into the business as well. There's a big focus for me on improving the hiring managers' interview skills, as well as teaching others about the process, the right way to interview and the best way to recruit. I use strategic recruitment planning to ensure that we're recruiting at the right times and we're getting the right people.
What attracted you to the role?
I provide a 360° candidate experience. From that first call, I'm very much their sole point of contact. To them it's really personal and they get that personal service across their entire experience - from initial conversation about the role, through to telephone interview, then to an assessment centre. I even oversee the offer. It's not until they start at a welcome event with us that I hand them over to my colleagues in the Learning and Development team.
What would you say to someone who was thinking of joining Lidl?
A lot of people that I talk to want progression. They want to be stretched and feel like they're really valued. My conversation very much focuses on working hard and enjoying your time at work, but really getting that reward for it. The benefits and the salaries that are on offer are excellent in terms of the market too.
What's the team like?
I work in an incredible team with diverse skill sets. I work closely with the Learning and Development team as well as the Payroll teams. It's different to what I imagined, but in a really great way. It's been a massive surprise, but a positive one - I am recruitment and I get full autonomy to make the right decision for my region, for my hiring manager and for my candidates. That's what gets me out of bed in the morning.
Have there been any other surprises since working here?
I think the diversity of the people. There's a real mix of gender and age. At Lidl, it's about attitude and if you're the right fit for the business. If you've got the right attitude and ability you can go miles in this company. I'm developing people and helping them realise that.
What's different about Lidl?
I think everybody here has an amazing positive attitude, we feel like we're all pulling in the same direction and part of something big. I feel totally trusted that I'm making the right decision. I never have to seek verification, and luckily I've had 100% of candidates that I've offered join this business. So I feel I've got a lot more autonomy.
What are your plans for the future?
I will probably look out of the sphere of recruitment at Lidl to try something different, whether that's going to be an Area Manager, or a Team Manager in Logistics. The skills I've got in recruitment are transferable into managing people. And I've got the backing of my regional director and own boss to pursue that.
What four words would you use to describe Lidl?
Rewarding. Trusting. Pressurised (in a good way). Fun