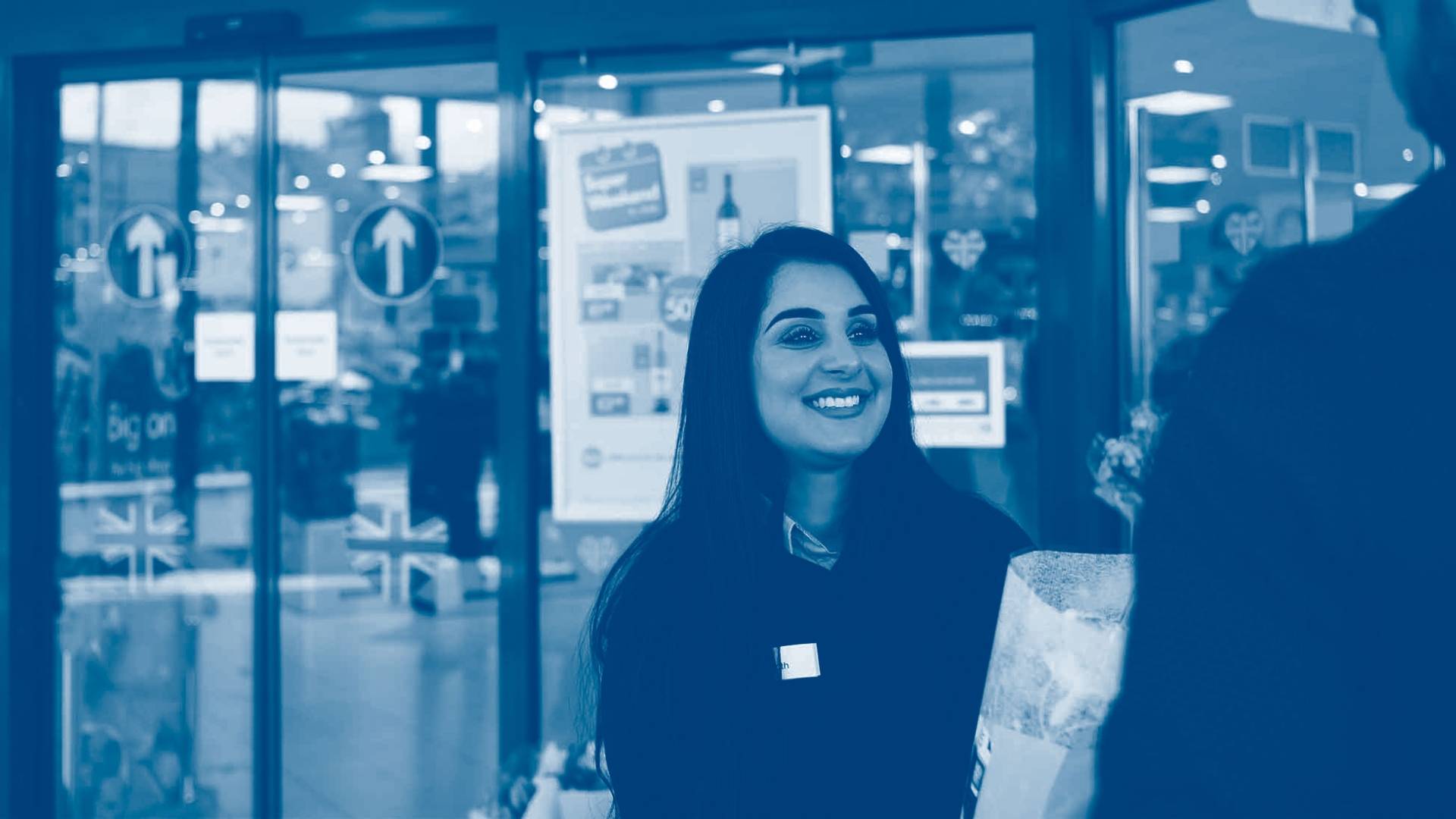 "The team are like one big family."
Tell us about your Lidl journey so far.
I started my Lidl journey as a Customer Assistant in store. I spent time on the tills, putting stock out on the shop floor and preparing all the bakery products for the day (yum!). I then learnt more about the managerial side of running a store such as dealing with customer queries, creating rotas, managing KPI's and looking at ways to increase revenue in store.
Next, I spent time in Supply Chain, where I learnt about ordering and allocating product lines and distributing them to stores, looking into ways to reduce waste where possible. Additionally, I quality checked products to ensure they were of the high standards expected by customers and communicated regularly with suppliers, building trust and relationships.
I am now starting the next stage of my journey, where I will be spending time in Logistics and working in every area of the warehouse to learn how they operate. The areas include transport, recycling, storage of products, and warehouse management.
How did you find the interview process?
I found the interview process quite straight forward. I especially enjoyed the assessment centre as it was very engaging - the tasks were interesting and involved real life situations that may occur. I found it quite fun overall.
What do you most enjoy about your role?
I love the high level of experience and skills that you can gain in such a short space of time. Having the opportunity to spend time in different parts of the business really enhances your understanding of the business and procedures. Every day is different, and I love how I am constantly learning new things and having different tasks and challenges to face.
Additionally, you meet such a wide range of people, who have such a vast amount of knowledge, which again means you are constantly learning and gathering information which is invaluable to your experience and your development.
What has been your biggest challenge?
The biggest challenge for me has been relocating. I had to move away from my home and friends for this graduate programme, and that can be challenging initially. It was a massive adjustment but thankfully, the other graduates and my fellow colleagues have been so welcoming! I feel like I have made friends for life which has definitely made the move significantly easier.
Whilst the decision to relocate was difficult, the opportunities and experience that come with this scheme are absolutely worth it and I know I made the right decision and I am so happy that I did.
What has been your proudest moment at Lidl?
I was working on a project in Supply Chain that looked into trialling a new system for stores. I spent a lot of time on the project training Store Managers on the new system, ensuring stores compliance for new procedures before the launch were perfected and so that when the system got launched, it would go as smoothly as possible.
When the project launched, everything went really well, and the stores and our stakeholders have massively benefited from the new system. This was down to the preparation of the launch being of such a high standard. The hard work that I had put into getting that preparation perfect, tremendously paid off and that was a very rewarding feeling.
What is the atmosphere like?
The team are like one big family! All teams are super friendly and welcoming, you cannot walk around without bumping into someone and having a quick chat! At the same time, you can also see how hard people work and the focus they put into what they're doing.
It isn't uncommon to see someone helping another person out, Lidl is all about teamwork and that really shines through. You will always have someone to help or talk to if you need it. Plus, our charity events are always great fun, so look forward to seeing lots of cakes, funky outfits and games around the office.
What is a typical working shift like?
It varies. When you work in an office-based environment, your work-life balance tends to be really good. You will know what time to be in and approximately what time you'll leave. When you are in stores, it is very different. You'll have different shifts, some very early mornings and some starting quite late. Your work life balance won't be the same, but it is all about planning! You will get your rotas a minimum three weeks in advance, so you have time to plan out your days off and work your life around your shifts.
For me, working in store was a fun, fast and challenging environment, and I love that sort of atmosphere, so whilst you may have to compromise on your work life balance a little, for me, it was definitely worth it.
What advice would you give to students applying for Lidl?
Don't underestimate the hard work. You will gain significant and invaluable skills and experience from the scheme. But it is extremely fast paced and challenging, mentally and physically. There will definitely be times that you will be needed to stay on longer or do something that is completely out your comfort zone.
So be prepared, this scheme isn't easy. With this, you need to have a very strong work ethic, be incredibly resilient and very determined. This scheme will push you, so be realistic when you apply if you think this fast pace is something that really excites you and that you would thrive in this kind of environment.
Please tell us something about yourself that others might not know
I have a secret pizza addiction, so let me tell you, working in stores is fabulous because on your lunch, you can grab yourself a freshly made pizza slice with a doughnut to accompany it. Perfect!