"I love the culture of the company"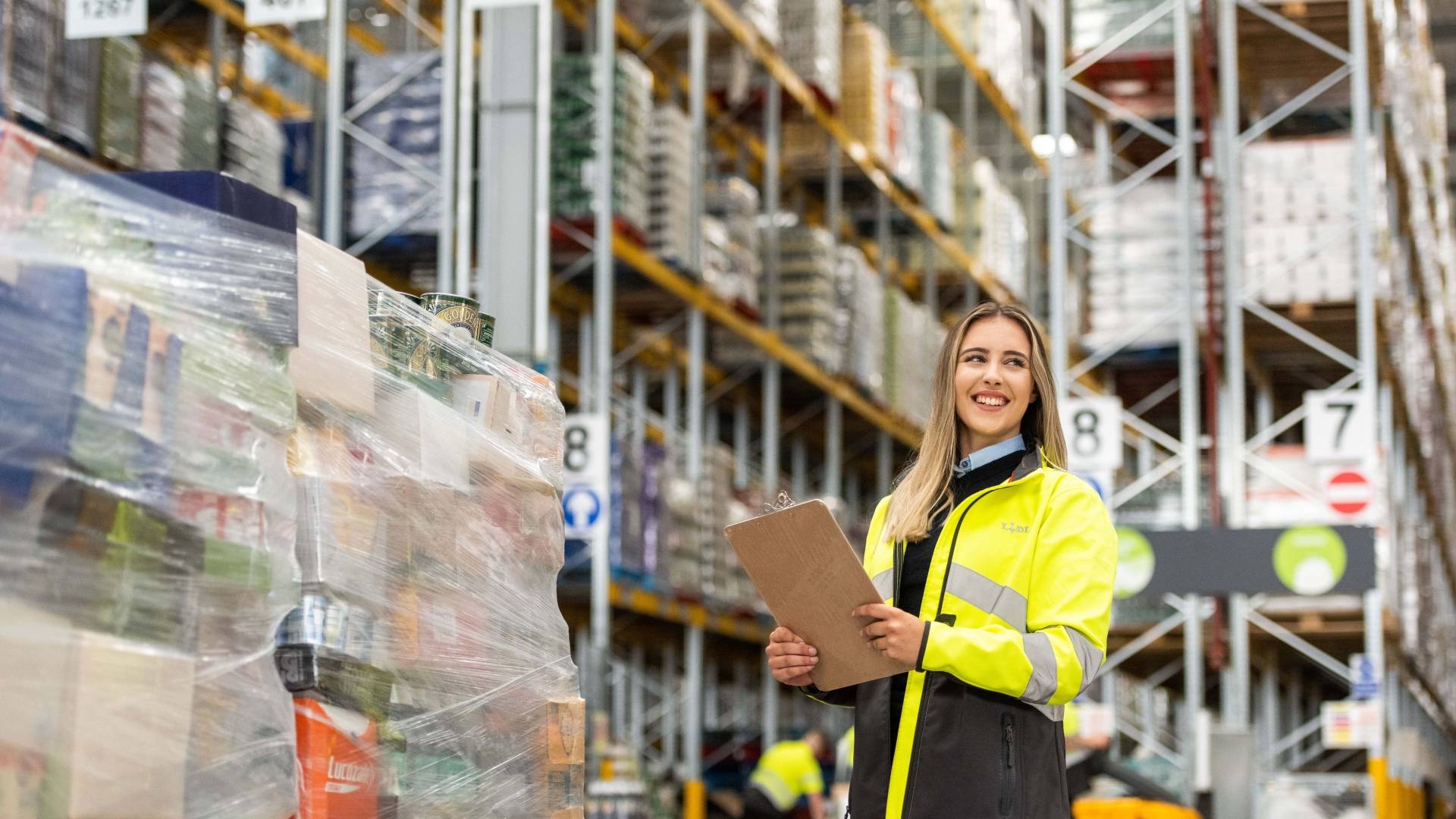 What were you doing before you joined Lidl and what attracted you to the company?
I was studying Business Management and Marketing at university (and worked at Lidl one day a week whilst at university) and I did my placement year at Lidl. I spent three months in Sales, Logistics and Supply Chain and afterwards I had a day in the Regional Distribution Centre helping out with Logistics and Audits; I was offered an Assistant Team Manager role but I decided to apply for the Graduate scheme as the opportunities the programme gives you are massive.
I decided to stay with Lidl as they invest so much in you, believe in you, and give you so much responsibility – for example I'm running my own store at the moment.
What does a day in your life look like?
I set up my store for trade, ensuring it looks good for the customers. I spend about 20 minutes making sure we are hitting our KPIs such as product freshness and making a good first impression. I then communicate my feedback to my team and talk about what we need to improve. My day-to-day role involves a lot of people management – making rotas, dealing with issues in store etc. I basically keep the store running and ensure it's organised! I make sure I'm on top of our promotional offers and have to get ready to put out non-food on Wednesdays and Sundays, making sure this is done to the high standard we hold ourselves to.
What do you enjoy most about your role?
I love how fast-paced and varied the role is. I'm never clock-watching or bored at Lidl and I have a lot of responsibility. I like how challenging the work is - it was hard to manage teams for the first time but it's really rewarding. The role is very flexible too, you can stay in a particular role if you're enjoying it. The company has encouraged me a lot and I know they believe in me.
What do you enjoy most about working for Lidl?
I love the culture at Lidl – everyone is in it together and working towards the same goal as a team, even if you have different KPIs. Lidl has a strong sense of community and this has been enhanced by our internal WeAreLidl app which is great for sharing information internally with colleagues, and for finding out what everyone is up to. Even though I haven't been in Logistics for 6 months, I pop down often and everyone is so friendly and wants to know how I'm getting on! This filters down from our Regional Director – he is very teamwork focused which is great.
What three words would you use to describe Lidl?
Flexible, challenging, ownership.